Support
Quick and solution-focused support for End-Users.

Wide-ranging
Full-scale tachograph download access.

Security
Safe and secure encrypted data storage.

Simplicity
Easy-to-understand and detailed data analysis.
The solution offered
TachoSafe is a complete digital tachograph data management solution used in Transport & Logistics.
It consists of downloading equipment and cloud or local based data analysis and storage service. Our systems Tacho2Safe, Tacho4Safe, Tacho5Safe and TachoSafe RDU can accomplish the downloading tasks by multiple methods such as manual download & local storage, manual download & cloud storage,  completely automatic download & cloud storage. Connected softwares offer clear and easy-to-understand data analyses and reports.
over
15 years
in download management
we proccessed more than
 7.5 billion km
of driving data
we processed over
6 million
tachograph download file
Data Analysis and Reporting Services
Digital tachographs and driver cards have to be downloaded and the data should be stored properly in order to present the authorities proof of good practice. Besides downloading you might need to analyze your data in order to verify if your drivers comply with regulations and you will also need to do some extra steps in order to keep you fleet safe and compliant.
Learn more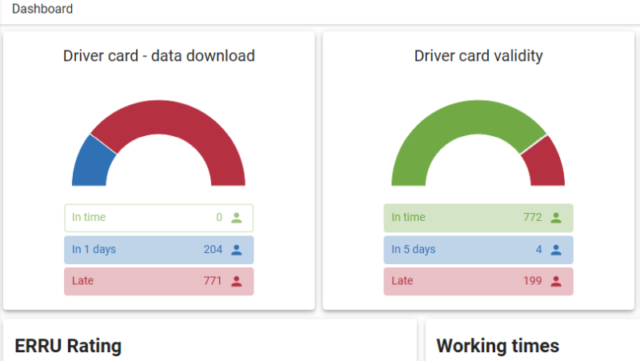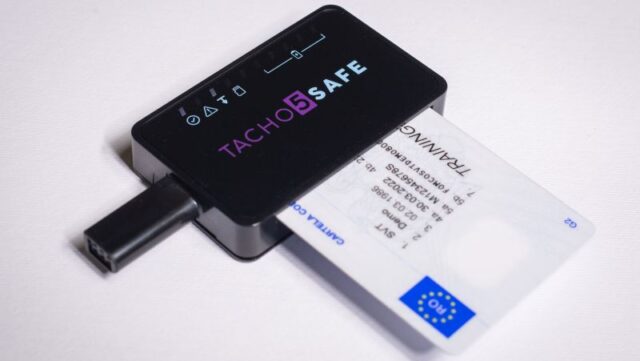 Tacho5Safe
Tacho5Safe is a digital tachograph and driver card downloading device, which saves the downloaded cards and tachograph data to your user account created in the cloud, via a mobile application for future processing and analaysing. Our 5th generation download device supports all tachographs and driver cards on the market (G1 and G2/smart, G2V2).
Learn more
Tacho2Safe
Tacho2Safe is an all in one download device. Compatible with all type of Digital Tachograph unit and encompassing fast download speeds from either the built in card reader or directly from the tachograph unit using the supplied download cable. It is a simple use, ergonomic device, suitable for use either by owner drivers, small fleets or large transport operators.
Learn more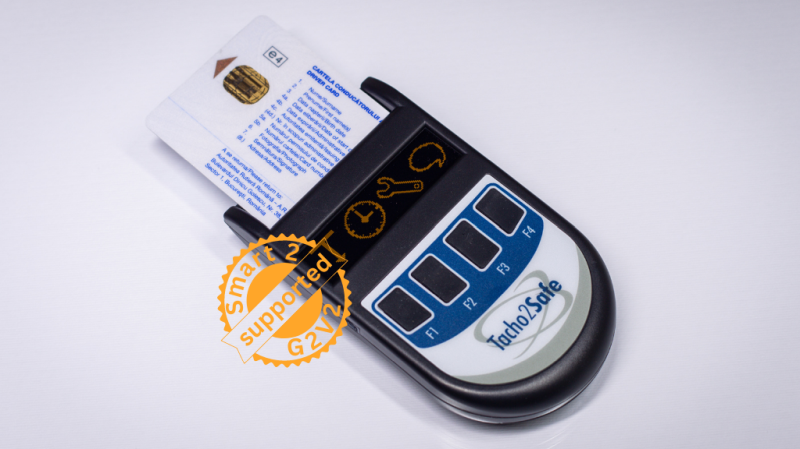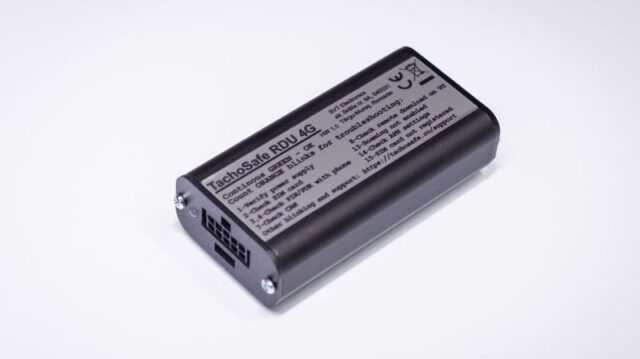 RDU 2+3 &RDU4G
"TachoSafe Remote Download GPRS" downloads remotely the digital tachograph. The remote download unit (RDU) is permanently installed on the truck and it is connected to the digital tachograph. The downloads are initiated manually or by a scheduler trough an application installed on PC. The system works in the background but it warns the user in case of errors.
Learn more
Across Europe with multilingual options
Our products are available in almost all European countries and have a multilingual menu and settings in almost all European languages, making it easy for you to navigate and customize your experience. Whether you're a driver or a fleet manager, you can choose the language that suits you best and feel confident in using our products.